Poop2Proof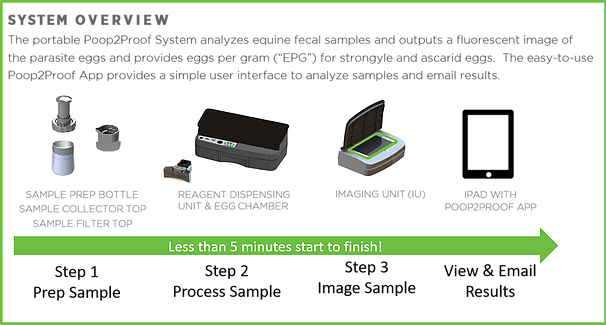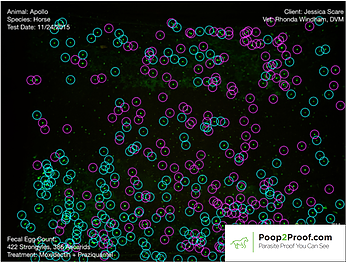 Results Image (above):  Horse fecal sample test result shows a subset of eggs found; results email contains image and EPG results.  Emailed results become a part of the client's permanent medical record.  Veterinarian has in-app option to recommend treatment protocol using dropdown options or customize within the body of the email as preferred.
Total test time is less than 5 minutes.  

More reliable than traditional McMaster FEC methods.

Portable design for stall side or field use.

Provides users the flexibility to "walk away" from the system while it processes samples.

Provides clients with added confidence in results by providing imaged results.

Provides veterinarian the opportunity to recommend appropriate treatment protocol without delay.

Identifies and counts strongyle and ascarid parasite eggs.

Eliminates manual egg counting thereby reducing user fatigue and subjectivity.